A woman in a position of power can be a dangerous thing because, more often than not, she is motivated by emotion rather than reason or logic. This is what a man might say. In reality, women in power can function using emotion while also being logical and rational. This is how a woman of power should act. People confuse power with money and money with success. For a woman to be considered powerful, she must have secured all three (reasoning, emotion and logic) characteristics and, most of the time, still work twice as hard, be paid half as much, and be seen or considered after all her male counterparts.
It was rare to see women of power who looked like me; being born and raised in a small city in Louisiana as a young girl of color in the 1970s. My mother was educated, hard-working and had many firsts as a woman of color in her profession, but even so, her first title to many was and will always be Mrs. Frank Williams, Jr. Now, I ask a question my mother asked and her mother before her and now me. How do you break the glass ceiling in a room or secure a seat at a table where you have not been invited, where you are not welcome and where no one in attendance looks like you?
Can you imagine a world without the power of women? Is it possible for a woman to wield power without reference to her gender? Can she prove herself competent, effective, and articulate without being dismissed as either a bitch or a bimbo? When I started my company, My Spa My Way, I was constantly told I did not look like what the beauty industry expected. I did not have the right body type, my skin was the wrong color or just not pretty enough. Neither was I a gay man with a bubbly personality.
I was told I was living in another world If I thought a young black woman could have a place where all races and genders could come together to enjoy services in peace. Well, fifteen years later, I am still here. I completely own this curvy body, dark skin, short hair, and the personality God intended for me to have. I had the guts to persevere.
And speaking of guts, this brings me to why I am creating an inaugural G.U.T.S. (Girls United To Succeed) Awards event that will be honoring women from Shreveport who have shattered the glass ceiling and earned a seat at the table in industries where the entrance was difficult but the reward was priceless. These ladies have opened the doors for women who look like them to not only be invited into the room but to have their presence commanded by others. Their power was fueled by never-ending rejections, recreating and rebranding themselves, and accepting No as a maybe which inevitably became their Yes. Ask yourself do you have the G.U.T.S. to turn your No into a YES?
Gertrude's Gifts, a non-profit local organization that mentors young girls in grade school, was born out of missing my grandmother, Gertrude Hill, who passed away in 2009. She was the source of power and beauty who constantly affirmed that the physical stature I held, the complexion that I was blessed with, and the locks of hair of my ancestors would always be beautiful and always be more than enough to become whatever I wanted to become. My grandmother never saw me as her ADHD, overly energetic, always talking chubby granddaughter. She saw me as me; a beautiful child of God. Gertrude's Gift's mission is to help all girls feel positive about themselves and their body image to enhance their self-esteem and confidence. 
The G.U.T.S. Awards event will be an evening of fundraising for Gertrude's Gifts, high fashion and inspiration that will be held at Sam's Town and Casino on Friday, October 7th from 6 pm to 10 pm. More information and ticket pricing it is available on Facebook.
G.U.T.S. is a Gertrude's Gift Program
The mission and purpose of Gertrude's Gifts is to partner with existing organizations to complement work, life, and social skills. Empowering our participants with self-worth, self-esteem, hygiene, etiquette, and other life and social skills in the hope of them moving through life as productive women and young ladies. The average client coming from shelters, homelessness, violence, abuse, and an untraditional family life typically have one thing in common with today's average family. The struggle with self-worth, self-esteem, and bullying can destroy an individual regardless of education or financial worth.   Allowing our participants to understand the need to socialize with employers, coworkers, and clients helps increase their longevity in the workplace and the desire to learn more and be more productive in life. Teaching our young ladies today the value of one's self early lays the foundation for a strong woman tomorrow.
We empower women and young ladies at all levels to develop their natural abilities to their fullest potential and equip them to excel as leaders of their workplaces and communities across all spheres of society.
Gertrude's Gifts would like to teach business etiquette, professional image consulting, and conflict resolution in work and schools. Our goal is to incorporate professional hair and makeup techniques, proper business attire, workplace etiquette, and financial literacy training. Enhancing these skill sets of our participants will give them an even better chance of success as they matriculate through life.  
G.U.T.S. Living Legend Award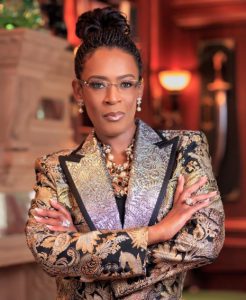 Dr. Yolanda Taylor is a business mogul, currently operating several enterprises in the areas of education, transportation, fashion and entrepreneurial empowerment. Opening her first company at the age of 24, she has established herself as a successful Entrepreneur celebrating over 29 years in business.
A Shreveport native, Dr. Taylor graduated from Northwood High School and attended LSU in Shreveport but longed for something more. She joined the United States Air Force where her leadership skills became apparent early on in her career. Upon completing her education and after receiving a Honorable Discharge from United States Air Force, Dr. Yolanda opened her first business in Dallas, TX in 1992.
Dr. Taylor's Entrepreneurial Empowerment Initiatives Projects in Nigeria is just one of the many philanthropic deeds she's performed.  Dr. Taylor's motto:  "If I can do it, you can do it" has impacted many of women over the years to be their own boss.
G.U.T.S. Honorees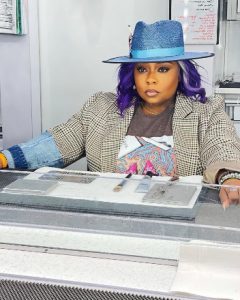 Ebony R. Parson is a native of Shreveport, LA and a product of the Caddo Parish School System.  Ebony's journey began in Louisiana and has led her to New York, New York where she joined the MAC Cosmetics Team.  Ebony graduated from Fair Park High School and attended Grambling State University. Ebony's passion to give has been demonstrated as she has given back to the community by teaching Fundamentals of Dance at Green Oaks Performing Arts Academy.
Along with being a premier and sought after makeup artist, Ebony's resume' identifies her as a well-rounded artist in many areas.  It includes dancing with the Louisiana Dance Theatre, being a student at the Carol Anglin Dance Center in Shreveport, and dancing as a member of the Orchesis Dance Troupe.  Samples of her work include:  Providing as Queen Latifah's Personal Make Up artists, Key Makeup Artist for Tyler Perry Productions in works such as The Have and Have Not's, House of Payne, Sistah's and If Loving You is Wrong.
Ashley Murphy-Wilson
is a professional ballerina who began at the Inter City Row Modern Dance Company at the age of 3.  Upon graduation from high school, Ashley moved to New York to dance with the Dance Theatre of Harlem where she held residence for 13 years.   Ashley has since moved to Washington DC and is currently dancing for The Washington Ballet.  Ashley's current works include gracing the cover of the best-selling book:  Dance Theatre of Harlem:  A History, A Movement, A Celebration as well as commercial for Blue Cross Blue Shield of Louisiana.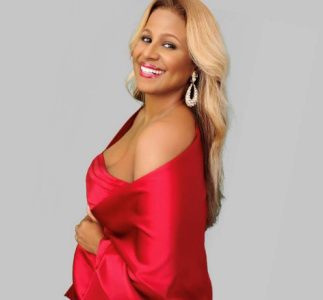 Marsha Thompson began her musical studies as a violinist at Centenary College Suzuki School of Shreveport at `the age of 5.  Ms. Thompson has toured the world and has internationally performed the leading lady roles of:  Tosca, Aida, Abigaille, Sieglinde, Violetta and other roles with various opera companies and symphonies.  The New York Times describes her voice as "a warm agile soprano with a secure technique".  Marsha Thompson has gained attention for her voice most recently as the First Prize Winner of the 2014 Opera Orchestra of New York Vocal Competition.  Ms. Thompson is currently identified as a 'person of influence' in the opera and musical industry.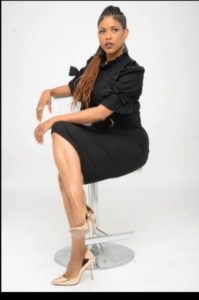 Andrea Mona Bowman is an Emmy Nominated Hairstylist who currently resides in Atlanta, GA.  Andrea is a native of Shreveport, LA and has 15 years in the TV & Film Industry as a Hairstylist.  Andrea has dedicated the past 5 years in the industry as a Hair Designer for Motion Pictures and television shows which include: Women of the Movement (2022), The Color Purple (2023) and Respect (2021).  These productions bear her name as head makeup artist.  Andrea has developed under her production company named MonaB Productions.  Andrea's current projects include:  The President is Missing (2023) and Emancipation (2023).