As 2020 began, we were hopeful for a new start in a new year and decade. Many of us had goals and aspirations for the next twelve months.  Special vacations were planned. Personal and professional ambitions were set. We were leaping into this year with great vision and promise.
The media had our minds clogged with malicious rhetoric from both political parties in a word-slinging battle during debates and rallies.  The crème never really rose to the top as a political pool of quicksand engulfed the airwaves and internet in a presidential election year. 
With so much attention on propaganda, the awareness of an outbreak of a virus, COVID-19, coronavirus, that erupted in Wuhan, China in the fall of last year went under the radar. Many thought this would be an isolated outbreak with minimal impact. Some even called it a "hoax" or "fake news," lacking true knowledge or compassion. When our U.S. government didn't take the warning seriously as it vastly spread to Italy and Spain, one could wonder why such an infectious disease was not given more immediate attention. 
While fingers could be pointed and blame could be cast on those in power, it will not change the fact that that our normal way of living has drastically changed for now and the indefinite future. 
The first five known cases in the United States were greatly overshadowed with the tragic helicopter crash of NBA legend and Oscar winner Kobe Bryant and eight others. While the world mourned the loss of a sports icon, a virus worthy of creating a global pandemic lost its awareness and relativity. 
The coronavirus had hit U.S. soil and was making its way into port cities and major metropolitan areas. The hardest hit began with New York City, which accounts for 1/3 of our nation's cases and deaths. In a city that never sleeps, the rapid spread of this disease puts the Big Apple on pause. 
While Louisiana was reveling in the festive carnival season of Mardi Gras, its global attractiveness made New Orleans a prime target for the virus. Unbeknownst to the countless revelers, it was the beginning of a pandemic in the deep south. As it intensified, its outreach began to spread across Louisiana. It would eventually extend to cases in all 64 parishes. 
The first signs of its severity were magnified when New Orleans Mayor LaToya Cantrell issued a statement suspending all festivals and parades leading up to St. Patrick's Day. It is an order than now has extended until 2021 for all large gatherings and festivals.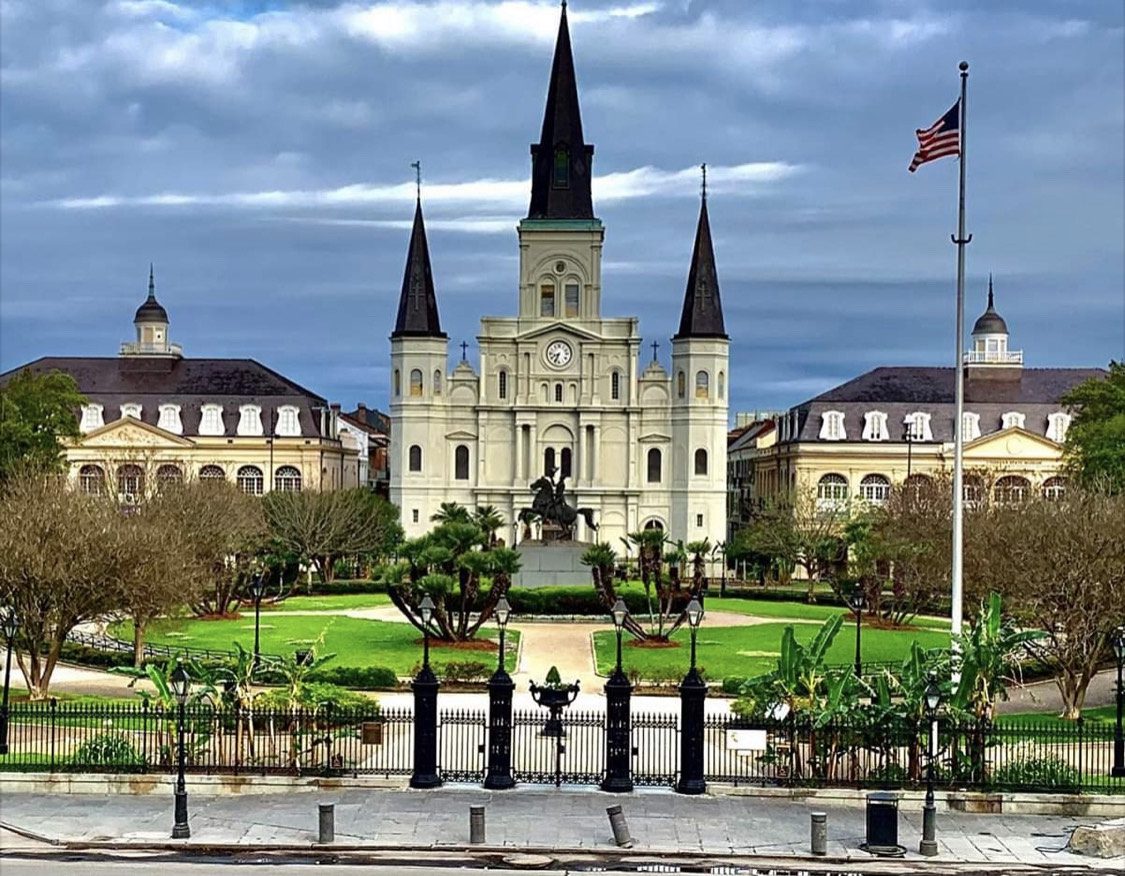 It is interesting that the top two tourism destinations in the United States, New York City, and Louisiana, have the highest risk rates, cases, and deaths. 
With concerns of safety, Gov. John Bel Edwards issued a stay at home order and social distance guidelines for Louisiana. As a result, all schools were canceled for the rest of the academic year. Nonessential businesses, like my design and interior shop, have shuttered our doors,  taking a huge financial loss. It has caused a severe economic impact with no definitive assurance of reopening on the horizon. 
Just as financial instability looms with many individuals, emotional instability is a great factor for many affected during this pandemic. The sense of insecurity and instability is plaquing darkness over so many people. Many people in sobriety have lost hope and turned back to their addictions to cope. Many have found solace in comfort eating to ease the boredom and depression. 
Amongst all the darkness is a light at the end of this tunnel. It is a beacon of hope, a flame of self-love, and a spark of brighter days ahead. Families are sitting down to dinner in their homes and getting reacquainted with one another. Long lost friends are reconnecting and restoring communication. People are getting to know people as well as themselves again. Priorities are being reevaluated. Humanity is being restored.
The world as we know it will never be the normal to which we became accustomed. It's uncertain how long we must remain six feet apart. All the things that we took for granted have taken preface over some of the extravagances and luxuries we made a priority. 
While the world is on a hiatus, our Earth has begun to heal. The hole in the ozone layer is the smallest it has been in decades. Shorelines, wetlands, and waterways have seen a rejuvenation of wildlife. Animals are migrating into civilizations where human progress had shut them out. Our ecosystem is getting a rebirth. I think we take all of this for granted in our busy lives. 
Mother nature has given us a wakeup call and we should not show resistance. We have a chance to continue this global healing for all of mankind and all living creatures. God has shown us that in the worst of times there can be better things to derive from it all. We have lost so much faith in humanity.  We are being given a chance to reboot and place our focus on things that matter most. 
As a state we are survivalists. We survived the impact of Hurricane Katrina. We are southerners who love our state. We embody a spirit of great love for our culture, our people, and our history.  As we are separated from one another during this pandemic, we are only amplifying the unity of all things Louisiana yet to come. 
I pray that as we move forward that we all will be a little bit kinder to one another, that we love a little bit stronger and few have a greater understanding for everyone regardless of our race, religion, gender, sexuality, or political views. At the end of the day, we all bleed the same.  We are one love. 
Many lives have been lost unfortunately to this virus.  I have personally lost an old friend in New York City and had several friends in Louisiana infected with this virus. Let us not let their suffering and loss of life be in vain.  Let us not forget how precious the gift of life is for us all. United we stand and divided we fall. I send you all great blessings of love and look forward to the day we can shake hands again, hug one another, and have a bit of peace and solace in our lives. May God Bless you all now and forever.