Take a gander at the Nation's Report Card and you will see that little has changed in the last 30 years in education and Louisiana is still at the bottom of the barrel. That's the bad news. That's the news that gets a lot of media wave, but the truth is our educators are some of the best above all the rest and it is time to highlight those who raise the tide. We choose to salute those who are rising above and may not be catching the mainstream media cycle but have definitely caught the vision. 
This salute starts with those who lead by example and a fine example it is. 
Debbie Kurkiewicz, Mooringsport Elementary
The first salute goes to Debbie Kurkiewicz, often known as Debbie K. or Ms. K to her kids. She has been in education over 37 years and leads at Mooringsport Elementary for the past 13 years with her fine example. Mooringsport is a small community in north Caddo that is rarely recognized for the gem that it is as it sits on Caddo Lake and hosts a tight-knit community of people who are driven to get the best for their kids but also believe in supporting their local school. Ms. K. started her journey to leading at Mooringsport when she received a B.A. degree from LSU-Shreveport; Master's Plus 30 from Centenary and an ED.S from Louisiana State University in Baton Rouge. Mooringsport is recognized as an A+ school and is participating in the George Rodrigues Foundation Louisiana A+ Schools program. Ms. K. thrives on knowing that her students are getting exposed to art and culture and is proud to be a participant in making learning an exciting adventure through art. This program has greatly improved motivation across the board as students' creativity is highlighted through core subjects. She is very mindful and proud of the history of Mooringsport as they celebrated the 100 th year of the school in 2011. She believes that the consistency she provides in the position of principal for over a decade has helped to build trust in the community. Mooringsport's motto is "Together We Encourage, Together We Achieve." This is Mrs. K's philosophy as well as she will soon complete 4 decades in the educational system of Caddo Parish Schools. She continues to be a stabilizing asset to the school and to the community as a whole. Today, she is the principal to her former students' children. Throughout the years of her tenure in Caddo, she has seen many changes in the educational system and has learned to weather these and build upon them with fire and passion. The advances in technology have provided opportunities as well as challenges. Data analysis, real-time reports, strategy meetings to target strengths and areas of needed improvement are part of the everyday life of today's educators, which Ms. K has embraced and refined while acknowledging its challenges for our community. Ms. K is most proud of the way her staff works together to provide great educational experiences for the students, while balancing the requirements and demands of targeted instruction. Celebration of dedication to service, leading by example and longevity is why we salute Ms. K!
Kasie Mainiero, University Elementary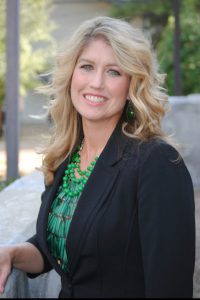 The second salute, Kasie Mainiero, is a product of the community who is now giving back to her community. As a National Board-Certified teacher and a reading specialist, she is a graduate of several of our local universities including Centenary for her undergraduate teaching degree, Louisiana Tech for her graduate degree in Counseling as well as her Reading Specialist certification and LSUS for her Supervision/Administration certification. She has written and won grants for her school totaling well over $100,000. She is super proud of the We Care program that she has established in partnership with Community Renewal at University Elementary in south Caddo Parish as this teaches her students to have a servant's heart and desire to serve others above themselves, which is a true need in today's society.
University Elementary is recognized for its Project Lead the Way science-based pre-engineering program. It is the only program of its kind in Caddo Parish that has real-world applications such as studying flood effects and plans for hurricanes using active engineering software. Mrs. Mainiero is a proud mother and wife who loves supporting her family and school. She is often about in the community supporting the arts, sports and her church family. Raised by her grandparents due to the death of her parents at a young age, Mrs. Mainiero understands the challenges of families who struggle with loss and other major issues such as addiction. She was motivated to turn to education from other pursuits like law when she realized how much fun learning was with little ones. She loves to write and had considered that as a major as well as several others, but when observing how excited the younger elementary children were about learning, she caught the flame and her biggest goal is to make learning exciting and a life-long adventure for her students by showing them that learning can and should be FUN! The thing that she would like to leave as her legacy to education is to inspire the next generations to be well rounded by using a holistic approach to explore opportunities beyond the classroom. She has been honored by the Shreveport Chamber as a 40 under 40 recipient as well as being recognized as a true leader in our community. Her passion is creating great neighbors and citizens of all of her students while educating them in the latest practices using restorative practices and TBRI/ACES training for the teachers in order to encourage well-rounded students who want to come to school and learn. She says, "kindness and caring are the most important things we can ever teach children" and she is right!
Elizabeth Disbrow, LSU Health Shreveport
Last salute for this time but by no means the least, Elizabeth Disbrow, Ph.D., is an often-unrecognized jewel in our community for her contributions. Her unheralded leadership as the Director of the Center for Brain Health and her continued passion for sharing her knowledge of the brain through teaching at LSU Health Shreveport began as an undergraduate sitting in her neurophysiology class. She caught the fascinating vision of the brain through an MRI and thought how cool it would be to explore.
Her mom was a nurse and her dad an electrical engineer, so it was natural for her to be interested in the way body systems work. She began to build a toolbelt of knowledge about studying the brain and most recently is exploring how neurodegeneration such as Alzheimer's, Dementia and Parkinson's affect the brain's processes. Moving from CA to LA was a step into a different world and inspired her to take some of the knowledge of her toolbelt and pursue a Brain Health Center. Shreveport has lots of resources here and some of these are the best in the nation but without an organized voice, monies and resources were bypassing our community. What gets Liz, as she is known to her colleagues, out of bed in the morning is her goal to unite the talented clinicians, researchers and trainees in our great underserved community, building the infrastructure to meet the needs of those struggling with brain health.
Clinicians and researchers can move faster working together, as the dire need for intervention in brain health is rapidly increasing each day. Having the latest in medicines, research, clinical trials, rehabilitation through physical and cognitive therapy and connections in the community to resources for caregivers and families is exciting and groundbreaking. She states that she is passionate about education because "biology doesn't stop innovating, so I'm committed to teaching the next generation about how the brain works and what happens when it doesn't." She and her colleagues reach out to young students through the Society for Neuroscience program called "Brain Awareness Week." She thinks providing hands-on education, like the opportunity to hold and examine a sheep's brain, can perhaps spark the next generation of neuroscientists as that was a gamechanger for her. 
WOW!  How blessed are we as a community to have such spectacular gems to hold up as examples for our children? 
And there are many more educators out there who deserve a shoutout in celebration of the hard work they do every day to change lives and inspire greatness in our students.
Know a wonderful example of this type of leadership in the classroom or in the field of education? We would love for you to interview them and submit a story highlighting their greatness so that we too can champion them as the leaders of our future generations! 
To submit a story on your favorite educator, send article to: bevinlolamag@gmail.com.