Author and motivational speaker Rasheed Ongunlau once said, "It is not blindly pushing your own agenda that will enrich the world. It is your ability and willingness to understand, appreciate, anticipate, address, serve and support the lives of others that will." Since its inception in 2017, SocialGoats' has strived to be a beacon to its community by uplifting, supporting and serving others. Moreover, this organization has been a heavy influence in utilizing its resources to promote the talents of local entrepreneurs and artists. This article allows readers to get a glimpse of who SocialGoats is, while understanding the obstacles that they have faced since their establishment.
In September 2017, Shreveport native Darien Willis decided to form SocialGoats, which stands for Socially Getting Others Aware Today, Successfully. He designed the organization to "bring light to the unlit, and let their voices be heard." Additionally, he wanted to develop an organization that would reach children in urban areas. Still in its infant stages, SocialGoats has obtained record momentum.
Currently, SocialGoats is based in three states: Georgia, Louisiana and Texas. Within these states they have partnered with many entrepreneurs to build a radio station that offers an array of topics. Some of the most prominent shows are "The Setup" and "Wheww Chile," where members discuss topics ranging from celebrity gossip, to questions concerning everyday life, and some political influences. Another important program is "Unplugged," where local talents are invited to showcase their talents, inform listeners of their upcoming events, and show themselves in a more candid light. The shows listed are a fraction of what SocialGoats offers; however, with each program one thing remains true, shedding a positive light on the good in the community.
SocialGoats has worked diligently to reach the status that they are at now, but this has come with its share of hardships. Vice President Danni Bradford spoke with us on those challenges. Like all nonprofits, the organization has faced a financial challenge. Coupled with the challenges of bringing awareness to the organization, while continuing the mission, has indeed brought on its share of frustration. However, Danni states that the motivation for continuing is "understanding why we started." With a keen understanding of business, she knows that in every organization whether for profit or not, "consistency and motivation" are key ingredients to longevity.  Additionally, she understands that she must remain strong when facing challenges, so that her "Goats," as they are rightfully called, are able to continue even in their discouragement. Danni believes that "the body is only as strong as the head," so she continues to motivate, encourage and uplift her members when needed. Furthermore, she continues to push past these challenges to ensure that SocialGoats becomes the organization that it was designed to be.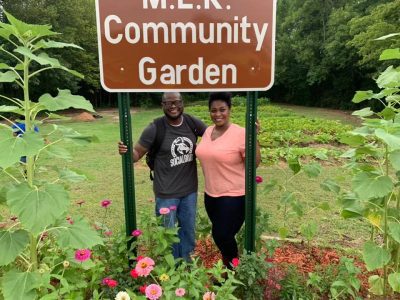 Not dwelling on the obstacles of the organization, Danni has outlined the future of the organization. First, she would like to see the brand recognized on a national level.  As previously mentioned, SocialGoats currently has seeds in Louisiana, Texas and Georgia, in the coming years they would like to add Alabama and Mississippi to complete the Southeastern region. It should be noted that they while these states are first, the ultimate goal is to have a hand in all 50 states. Secondly, she would like to focus more on displaying positive messages, so that children in the community are being influenced in an encouraging manner.  To achieve this goal, the SocialGoats have plans to expand their media outlet to include a children's program, in addition to creating an after-school program. Lastly, they plan to research more artists to give the platform needed to showcase their talents.
SocialGoats is more than just another podcast or radio station.  It's an organization designed to uplift its community members. In their two years, they have been a part of projects such as Teen Summit 2018, which is a mentoring program for high school students. Additionally, they partnered with local leader Daryl Joy Walters in last year's Winter Talent Showcase. With this event, not only did it give exposure to some of Shreveport's rising stars but was it also a drive to collect clothes and coats for those in need. Most recently, they hosted the "Crank that Test Tour," where they went to several local schools and held pep rallies in hopes of motivating children to do well during state testing, while alleviating the stress.  Lastly, they participated in the JMAX Realty Backpack and School Supplies drive, the end of the summer bash that assist parents and children, in ensuring they have the necessary items for a successful school year.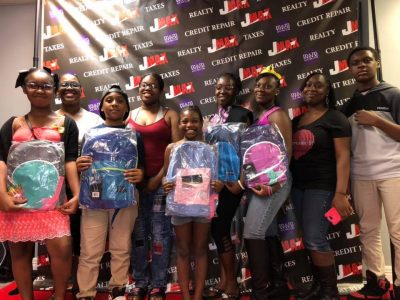 There is no doubt that SocialGoats is on the rise to becoming one of the most influential organizations around. Catering to all audiences, it incorporates news, entertainment and community service into one conglomerate.  Even with the challenges that the organization has faced, their perseverance has made them a staple in the Shreveport community. Additionally, they are making strides to do the same across the nation. And as exciting as these two years have been, there is so much more left to discover. There's more talent to discover, more children to influence, and a community to uplift.
As Saji Ijiyemi, author of Don't Die Sitting, says, "You are either supporting the vision or supporting division." SocialGoats is proud to be a supporter of everyone's vision. And if you would like to assist in helping their organization, you can visit www.socialgoats.org.  There you can learn more about them and view past content. Additionally, they can be found on all social media outlets under the name SocialGoats, Inc.