As we all grapple with the violence seen both locally with the shooting in South Highlands and nationally with the recent Uvalde shooting, our community needs to know that LSU Health Shreveport is working behind the scenes to address youth violence. 
The Institute for Childhood Resilience (ICR) was established in 2021 to promote a safe, stable, and nurturing community for all children and families. The role of the ICR is to identify the protective factors which can buffer the effects of childhood trauma and in turn, deter the potential development of youth violence. 
These protective factors are commonly known as resilience – the combination of attributes, experiences, and skills that allow an individual to succeed and thrive despite harsh conditions. Resilience makes flourishing possible for everyone.
The actual words of local children tell us their reality. "Nobody really cares."  "My mom works a lot and sometimes there are no grown-ups to watch out for us."  "We need a safe place to play."  The reality is that many of our children lack the opportunities that form the protection of resilience, and our forced isolation has further reduced those options. 
We long ago reached our threshold for violent acts – acts that have resulted in the loss of innocent lives. The time is now to do all we can to prevent a sequel. And there is much we can do to reduce the risk that future violence will erupt. By recognizing that every single child deserves a childhood that is safe, stable, and nurturing, we will change the course of our community. This is how children can reach their potential. This is also how violence is diffused.
We have decades of research that tell us much about the risk factors for youth violence. We know unequivocally that childhood trauma and a lack of positive social support are powerful contributors to violence. When young children are overwhelmed by hardships such as poverty or abuse, they often grow up fearful or angry – for very valid reasons. And a child's immature brain development makes managing those strong emotions difficult – they need the help of stable adults to do this. Sadly, when they lack caring adults to guide them, those emotions can easily erupt into violent behavior. The experience of childhood trauma and the absence of caring adults is an unstable fuel that can create an explosion.
So, let's join together to provide a solution cost nothing, yet it is priceless. Let's give our gift of our time and attention to a child. We can volunteer our time in a church, through sports, or in a nonprofit organization. For it is only when all our children can say "somebody really cares," that our children, and our community, will flourish. 
The study of resilience has revealed FOUR important building-blocks:
Connections (the presence of safe and supportive relationships)
Coping (the development of stress reduction techniques)
Capabilities (the practice of interest-driven, enjoyable activities). But these components are not equal. The most important – connections with safe, stable people. 
Caring relationships are essential, but unfortunately, they are not universal.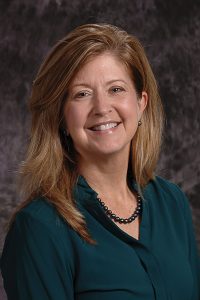 Laura Alderman, LPC-S, LMFT, NCC 
Director, The Institute for Childhood Resilience  
Department of Psychiatry and Behavioral Medicine 
LSU Health Shreveport