Lola Magazine is taking you on a road trip throughout the next several issues in our series, Road Tripping Louisiana. We will be traveling around Louisiana and sharing our experiences in some of our most delightful small towns.
If you are looking for a weekend getaway bursting with culture, hospitality, and amazing food, then you should add Tangipahoa Parish to your to-do list of places you have to be. Tangipahoa Parish isn't just called "Louisiana's Hidden Gem" for fun. It is truly a hidden gem. 
Both the cities of Hammond and Ponchatoula have something to charm the socks off anyone; from the many festivals and events to the laidback; demeanor of the locals, you will feel right at home, and they will certainly feed you well. Everyone is family!
We took a recent trip to the "Gateway to New Orleans." Although we love the time we spent in "The Big Easy," our trip to Ponchatoula and Hammond had a whole different feel. We had made dinner reservations at Ponchatoula's, Roux, and Brew prior to the weekend. Before our arrival, the manager called to personally inform us that they were looking forward to our visit and would take good care of our party. 
The food, atmosphere, and service were flawless. Live music added to the fun, and even though we are the two-left-feet kind of crew, we couldn't resist a good old' Cajun two-step. By the end of our fantastic meal and evening of dancing, the staff asked to snap a photo with us. Of course, we obliged because, after one dinner, we were a part of the Roux and Brew family. 
We booked our stay in the most immaculate Airbnb right off Main Street. Our host for the weekend had stocked her bright-green cottage full of snacks and coffee. She even provided an excellent bottle of Cabernet we enjoyed on the cozy front porch. Our gracious host left nothing uncatered to ensure our stay was memorable, and she checked in several times to confirm we had everything we needed. I have had the opportunity to stay in several Airbnbs over the years, but this experience was beyond our expectations. 
For Sunday Brunch, We dined at One-Thirteen Restaurant in Hammond. The manager gave us a splendid treat and also interacted with my kids, asking them how they were doing in school and encouraging them to work hard. 
After our truly delicious brunch, two desserts were delivered to our table. Our enduring server explained they were "on the house". Once again, we snapped a photo with our new friends and assured them we would be back. 
Heading back home after our experience in Ponchatoula and Hammond, we were admittedly sad to leave the charm, people, and warmth of our weekend, but at the same time, we were indeed full of gratitude for the hospitality we had been shown. I earnestly believe the locals when they say, "we had just scratched the surface of all Tangipahoa Parish has to offer." We will certainly be back and hope you will take the time to experience "Louisiana's Hidden Gem" yourself. 
Tangipahoa Parish, located in the Northshore area between Baton Rouge and Covington, was established in 1869, and has been a largely agricultural area known for its famous Ponchatoula strawberries. The Native American name Tangipahoa means "ear of corn" or "those who pick corn" from the Acolapissa Indians who use to inhabit the area. The area also has strong ties to the French who began colonizing the New World territory and we see names like New Orleans, Lake Pontchartrain, Lake Maurepas, Bienville and Iberville from this time period. Fast forward to modern times and you will find a beautiful area full of history. These towns have delicious food and antiques galore, along with must-experience (and taste!) festivals. Here are our recommendations for ten things to do in Tangipahoa Parish.
1. Ponchatoula Strawberry Festival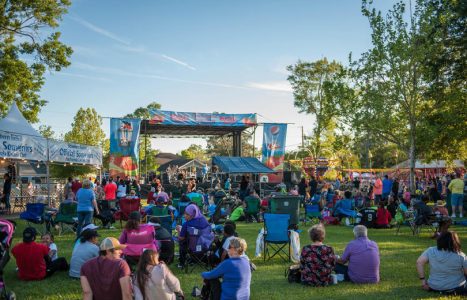 Typically held in April each year, the Ponchatoula Strawberry Festival is unquestionably the sweetest event you'll find in Tangipahoa Parish. In fact, Ponchatoula is known as the Strawberry Capital of Louisiana. At this festival, you and the family can ride rides, witness the procession of the Louisiana Strawberry Queen and King, hear some awesome live music and — of course — taste some sweet berries. There's a strawberry auction, strawberry eating contests, a strawberry-themed fun run and carnival-style features such as game booths and festival foods.
2. Kliebert & Sons Alligator Tours
See what Louisiana's wild side looks like on a tour of this unique Hammond farm operation that is home to alligators, turtles and more. Kliebert's is dedicated to conservation, and on your tour, you'll learn about what makes these fascinating reptiles worth protecting. At the end of your visit, pop into the gift shop to pick up some one-of-a-kind gator gear.
3. Tangipahoa African American Heritage Museum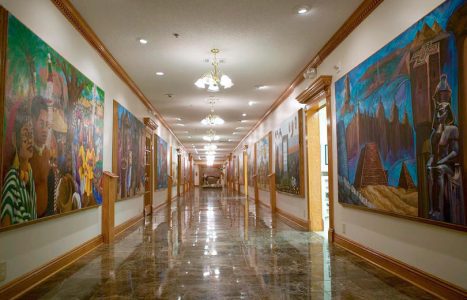 Step inside the Tangipahoa African American Heritage Museum and learn a lesser-known side of Louisiana culture. The Tangipahoa African American Heritage Museum documents the contributions of African Americans through more than 20 original murals — one of the largest collections of its kind in the South — as well as art, artifacts and an exhibit specifically about African American war heroes. 
4. Joyce Wildlife Management Area
If you're looking for a true Louisiana backcountry experience, look no further than Joyce Wildlife Management Area near Hammond and Ponchatoula. The 28,000 acres that make up this preserve encompass cypress-tupelo swamps where visitors can see nature at its most primal. Fishing and boating are year-round activities, and this preserve is also a birdwatcher's paradise. Look for exotic migrating birds in the spring, and year-round residents that include hooded mergansers and a variety of ducks. Walk the "swamp boardwalk" to find these and other critters on your adventure. 
5. Gnarly Barley Brewing Co.
You want to know how locals likes to relax? Well, one way is with a cold, crisp, locally brewed beer. Gnarly Barley is one of Louisiana's most beloved breweries, and it's headquartered right in Hammond. Catahoula Common, named after Louisiana's state dog, is a favorite on the menu. Other varieties include Korova Milk Porter and Jucifer IPA. Gnarly Barley's tasting room is open to the public, and its team of master brewers open the place for behind-the-scenes tours of the facility every Saturday. Stop by the gift shop to take home a gift for the craft beer lover in your life.
6. Low Road Brewing
Another brewery? As we say in Louisiana, "yeah, you right!" Low Road Brewing is a newer addition to Louisiana's ever-expanding craft beer scene. In addition to some tasty beers made there, Low Road offers tours to visitors and a tasting room that's open most days of the week.
7. Southern Swamp Byway
The Southern Swamp Byway is a driving trail that's part of the Louisiana Trails & Byways network, which take visitors through some of the state's less-visited parts to discover another side of the Bayou State. This one take drivers to stops through the Manchac Swamp (home to world-famous Middendorf's Restaurant) and into the heart of Tangipahoa Parish, where stops include such attractions as the Manchac Wildlife Management Area and the Collinswood Museum in Ponchatoula.
8. Global Wildlife Center
You don't have to leave the country to experience this safari! The Global Wildlife Center boasts 4,000 exotic animals on 900 acres of terrain. Hop on a guided wagon tour for a chance to see (and feed!) reticulated giraffes, zebras, red kangaroos, bison, camels and even a llama.
9. Ponchatoula Antique Stores
Ponchatoula, also known as "America's Antique City," is an official stop on the Louisiana Antique Trail. It's a must-stop for fans of cool vintage goods, which you'll find at stores such as CJ's Antiques & Collectibles, Ponchatoula Antiques & Statuary and Roussel's & Co.
10. Liuzza Produce Farm
Ever wanted to know what farm life is really like? You can satisfy your curiosity at Liuzza Produce Farm, located near the Tangipahoa Parish seat, Amite. At this working farm, the whole family can pick produce to take home, see and pet animals and spend some time in the kid-friendly Ag-Venture Land.