There are amazing women making an enormous difference in Louisiana for the common good and at McDaniel Financial we want to honor them. Here's the lady I know best…
My wife and I often hike narrow trails through the woods together. She likes to be in front because she can't see around me and otherwise the roots would catch her by surprise. We learn the most about each other and life from this position because it is where we have time to talk and just be. Of course, leading the way she also catches most of the spider webs, but hey, this system works for us both. In life though, we walk alongside each other, and we work together.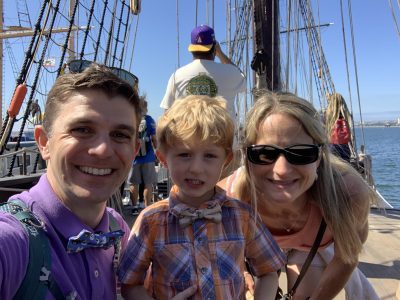 And even after all these years, I'm often impressed — and continually count myself blessed — as I grow to understand and respect Megann more and more. Cheerleader, member of the dance team, athlete, valedictorian — that's the early stuff. Later, she would go on to get an MBA and become a business executive, non-profit board member and all-around kind and generous person. She gives free yoga classes and will run her own race then do it again just to keep you company.
As a youth, she overcame numerous obstacles, all entirely outside her control —and nonetheless accomplished much. Today, she chooses her obstacles and makes opportunities for herself and others. Yes, she is the ultimate organizer and extremely focused. She prioritizes, and in particular, she chooses friends and associates carefully.
She surrounds herself with exceptional people. This is the Megann I know and love. I hope you will also find the opportunity to get to know her. You'll love her too!
The point of this piece isn't to just brag about my wife. It is to show that I know a lot of women out there are like her. They are working hard to lift up and support those around them. Each woman has a beautiful story.
That's why at McDaniel Financial we want to help those that are helping others. Our team is made up of qualified financial professionals who are passionate about helping individuals and families achieve their ideal retirements. If you're interested in a consultation on how we can help, give us a call today!