An arena packed with thousands of rodeo-loving fans at the Calgary Stampede was witness to an incredible event July 5th – 14th watching America's cowboy, Jacob Talley, wrestle steer only 11 weeks after a complete pectoralis tear. Pure grit and determination by Talley to repair his body coupled with dedicated trainers and physical therapists reaped huge rewards as Talley was crowned the second best steer wrestler in the world, missing first place by only .03 seconds – just the beginning for this American cowboy. 
Jacob's path to becoming one of the best steer wrestlers in America starts with happy memories growing up around rodeos and horses as a child. After spending his high school years playing football under the skilled coaching eyes of none other than Super Bowl winning, NFL Coach Doug Pederson while coaching at Calvary Baptist Academy in Shreveport, Louisiana, alongside professional and collegiate athletic trainer Matt Merry, Jacob was a standout athlete. He was a hard worker, always putting in more training time than other students with a never-ending smile on his face. 
Shortly after the years of football glory were gone, Jacob's drive to compete led him to a new path, one that would prove to be one of the toughest jobs around, steer wrestling. With the American cowboy as a dying breed, the amount of resolve it takes to become one of the best in the rodeo world brings a toughness not many can handle. In order to succeed in the rodeo business, cowboys must win if they want to survive. Bruised and battered, driving through the night only to sleep a few hours before the arena calls again, these cowpokes live for the thrill of the competition.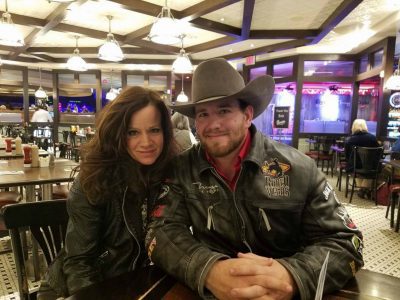 New to his sport, Jacob has been rodeoing since a pack of cowboys took him under their wing showing him how to make his dream a reality in 2015. Now, at 28 years old, he is prime to become the best steer wrestler in America if not the world. Injuries are not new to Talley, who had his mouth shattered by a steer in 2017 flattening his teeth to the roof of his mouth. He has had bones crushed, broken, and most recently muscles torn with a pectoral muscle rolling down his arm after throwing a steer down. Yet, none of these mishaps have swayed this cowboy to do anything other than try harder to become better. 
In the professional rodeo world, only the top 15 money winners are considered the best. Those top 15 cowboys have all eyes on the National Finals Rodeo in Las Vegas, Nevada, where Jacob has competed twice. Jacob has managed to compete in the two main rodeos to which every professional cowboy aims to be invited, the National Finals Rodeo and the Calgary Stampede in Canada, which accepts only the top 10 Americans and top 10 Canadians. 
Jacob was informed of his invitation only days before his debilitating pectoralis tear. It was devastating. All of the work, all of the sleepless nights, all of the sweat to gain entry as a top contender only to be sidelined with an injury that typically has a minimum of 6 months healing time was a crushing blow. Jacob had only 11 weeks until Calgary. In the moments after surgery in California where his tear occurred, he decided right then and there to do what it takes to not only attend the Calgary Rodeo but be an active competitor. Telling his band of brothers in the rodeo circuit he would see them in Calgary in just 11 short weeks, Jacob was determined to heal his body. 
He immediately messaged his longtime friend, training partner, and coach, Matt Merry, CSCS now Head Strength and Conditioning Coach at D1-Shreveport. Matt devised a plan to aggressively strengthen Jacob's body while protecting the injury site. This method of strength training not only helps reduce atrophy to the injured area, but also kept Jacob strong – strong enough to turn a 400-pound steer in 3.6 seconds 11 weeks later. It would hurt, be difficult, and require a tremendous amount of discipline to accomplish proper healing and reduce scar tissue, yet his physical therapists and coach worked side by side to help Jacob get back on top. 
After watching her son dominate on the high school football field, Amy Talley knew he would need to find another athletic passion after graduation. Much to her surprise, Jacob decided to try his hand at bull dogging after years of growing up around horses and rodeo life but never showing an interest in participating. 
Jacob was a natural horse rider and bull dogger. At this point, Amy knew he must pursue this new-found passion. The most difficult aspect of being a bull dogger's mother is letting go. Amy had to hand over her role as motherly protector and as the saying goes, "Let go, and let God." She knew she had to allow Jacob to turn into the man he was meant to be, which meant letting him walk his own path.  
The path of a bull dogger is a dangerous one filled with severe consequences – injury, poverty, and mortality. As a professional bull dogger's mother, Amy is the backbone of Jacob's fan club.  She offers her love and support to Jacob. She attends his events. She hurts when he hurts. That's what mothers do, even when your baby grows up to be a cowboy. 
Back home in Shreveport, Louisiana, Jacob's training facility, D1-Shreveport, works in partnership with The Edge Physical Therapy under the same roof. When training at D1, athletes walk a few steps into physical therapy if they strained a muscle or need counsel while training. The physical therapists send their patients to the D1's certified coaches and training programs for strengthening and mobility training – a symbiotic relationship. Both physical therapists Trent Wierick, PT, DPT and Kelli Snyder, PT, DPT knew because Jacob came in strong and healthy, his daily dedication to gaining mobility, flexibility and repairing the tear could work with Jacob's above average pectoral strength.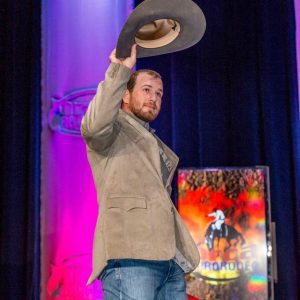 This unique approach of athletic training coupled with intense physical therapy proved to dramatically improve healing time with Jacob's sheer determination to get better. Meeting with PT before workouts to loosen muscles and breaking down the scar tissue followed by an intense workout within the proper protocol, ended with a trip back to PT where he would ice and stretch. Every day he would follow this protocol. Every day he would work toward healing. 
He gave up tobacco, he ate clean, and this bull dogger's determination proved true when by his own choice he threw down steer at the Calgary Stampede with the best of the best. 
Jacob attributes his recovery to the incredible work and daily communication of his Physical Therapists Wierick and Snyder along with his longtime Coach and friend Merry, while each in turn attributes Jacob's recovery to his character and never- give-up attitude. Jacob defied the odds and came out a big winner with his horizons burning bright as American's cowboy. 
"Blaze your own trail, everything is impossible until it's done once." -Jacob Talley 
Angela Vinet, Author
A Louisiana freelance writer for over 20 years, Angela Vinet calls North Louisiana home. As a nature enthusiast, she enjoys any outdoor adventure in her beloved Louisiana.  Wife to Robert for half of her life and mom to three active boys, this former science teacher turned writer's perspective begins with finding silver linings in life for there is always something to be happy about.