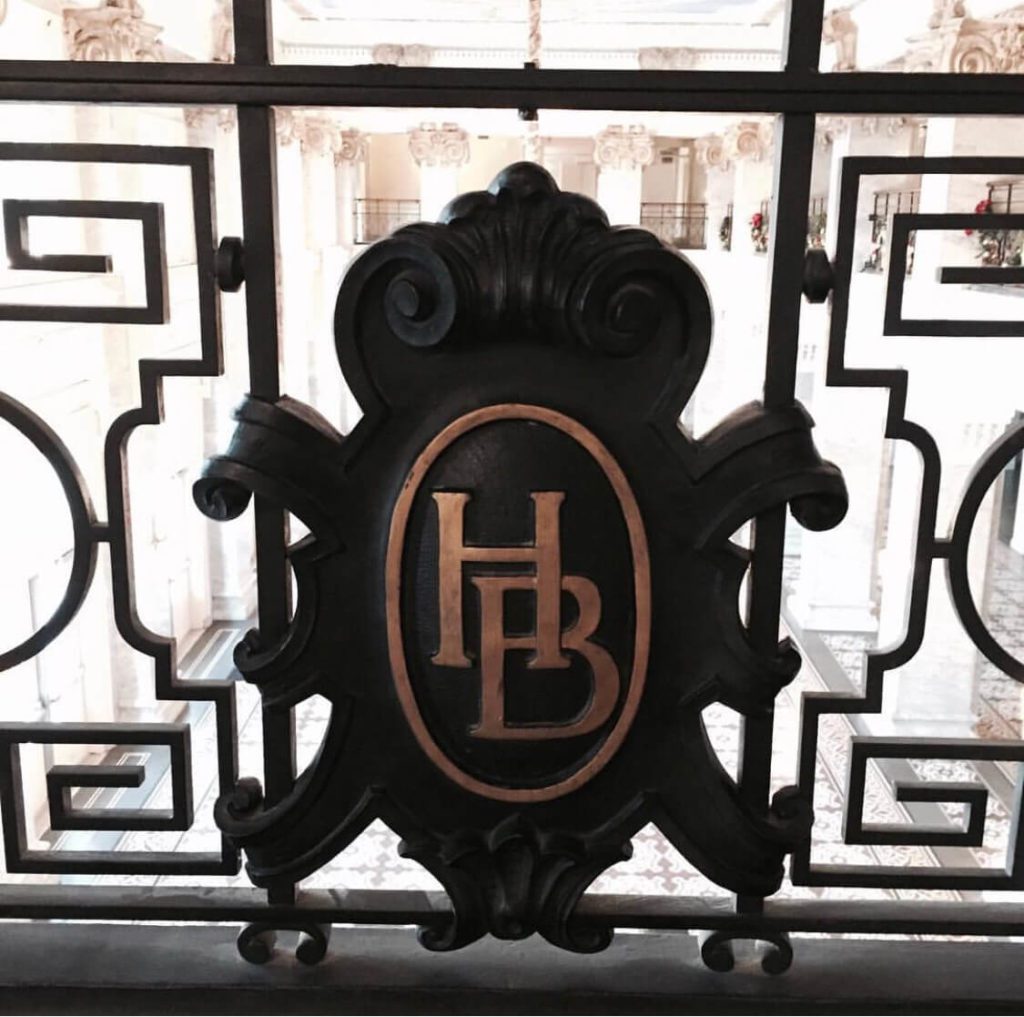 Nestled in the heart of downtown Alexandria is a relevant structure in the architectural and historic landscape of Louisiana. The Hotel Bentley is that gem.
As you look around, you can imagine the vast amount of history that has taken place within the 110 years of its existence. This Renaissance Revival-style hotel's central marble staircase and stately geometric railing have remained intact since it was constructed. Numerous ornamental relief panels bank the walls. The stained-glass windows remain with a bold variance of hues. The coffered ceilings with majestic rotunda murals are breathtaking. Two-story marble Corinthian columns support this massive display of art as they rest on the mosaic marble and granite floors. Simply walking through the grand loggia into the lobby produces a sense of overwhelming beauty and history. The intricate detail is an endless marvel to the eyes.
The visionary for this hotel was Joseph Bentley, a Pennsylvania native who became wealthy in the lumber industry of Central Louisiana. Bentley was an oddly eccentric fellow. Legend has it that the only reason he built the hotel is because he was turned down a room in the former Ice House Hotel. Rather impressed with the Capitol Hotel in Little Rock, Arkansas, Bentley asked architect George R. Mann to design him a hotel in Alexandria. Construction began in 1907. The Hotel Bentley opened its doors to the public on Aug. 10, 1908. In 1937, Bentley built a massive eight-story art deco wing fronting Third Street to his hotel, adding more than 80 rooms. This was constructed by a local firm, Tudor-Ratcliffe. Bentley ensured the hotel could also serve as his personal residence. He carved out a large apartment on one of the top floors with its own personal elevator.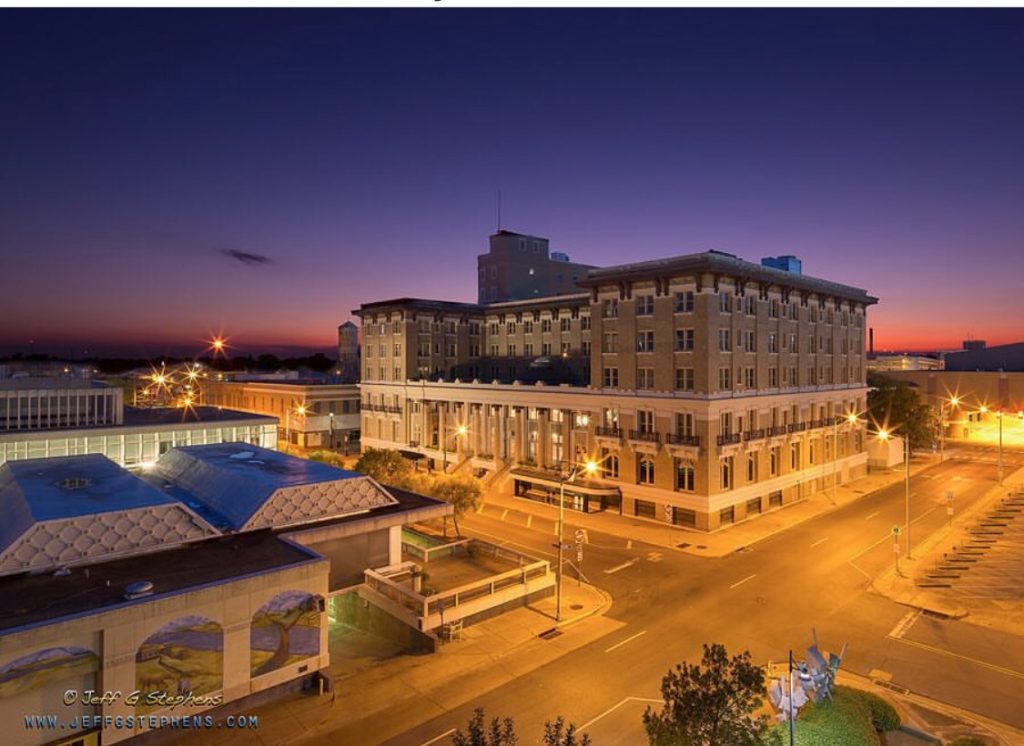 During World War II, the United States military trained over half a million troops in the Alexandria area. The commanders of these troops, George S. Patton and Dwight Eisenhower, resided at the hotel for long periods of time. Often, they were joined by Henry Kissinger and Omar Bradley planning the historic Louisiana Maneuvers. These iconic American generals slept, ate, sometimes caroused and planned the liberation of European within the walls of the Hotel Bentley. It was the home of military might in the continental United States.
The Hotel Bentley continued to flourish throughout the 1950s until the late 1960s, when the hotel would close for nearly a decade. It was added to the National Register of Historic Places on Nov. 15, 1979. By the early 1980s, a local developer, Buddy Tudor, purchased and renovated the shuttered hotel. It would reopen in 1985 to national acclaim after millions of dollars in repairs. Tudor remained as the owner for nearly 15 years. In the late 1990s, he sold it to a group out of New Orleans, and less than a year later, they sold it to Bob Dean, who eventually closed its doors once again in 2004.
A local developer, Michael Jenkins, announced plans to renovate and reopen the Hotel Bentley on Aug. 1, 2012. After being shuttered for eight years, the hotel was once again getting a rebirth with luxury condos, a hotel, meeting rooms and a restaurant. On Oct. 11, 2012, the sale from Dean to Jenkins was completed. The hotel again underwent a multi-million dollar restoration. As part of this project, the seven-story tower portion of the property was transformed into 21 luxury condominiums. The original portion of the property remained a hotel with 94 rooms. John Wayne and Roy Rogers are among the various entertainers and Hollywood stars to have been registered guests in these rooms at the Hotel Bentley.
Over the span of its restoration, Jenkins stringently followed the Secretary of the Interior's Standards for Rehabilitation to receive Rehabilitation Tax Credits due to its National Register designation and as a contributing structure within the "Original Town" historic district. The interior was fitted for changing and modern uses while retaining its historic appearance and character. The rooms and bathrooms remain within their original perimeters as part of the guidelines. The most was made of each space for guests as the expansion of size was not an option.
In May 2015, the first stage reopened with the Mirror Room, a lounge on the ground floor. The Mirror Room retains its name despite the removal of the floor and ceiling mirror tiles due to damage from flooding and years of exposure to cigarette smoke. They were replaced by hand-painted black metal squares. The vibrant original stained-glass "salutation" windows are present, as well as the original marble bar, sconce wall lights and lounge scene mural. The windows were removed by Dean during its eight-year closure. They were returned and reinstalled as part of the sale of the building to Jenkins. These big, expensive windows each show a tavern patron from various European countries raising a toast. Gracing the opposite wall from the entrance are bookshelves filled with old law books.
I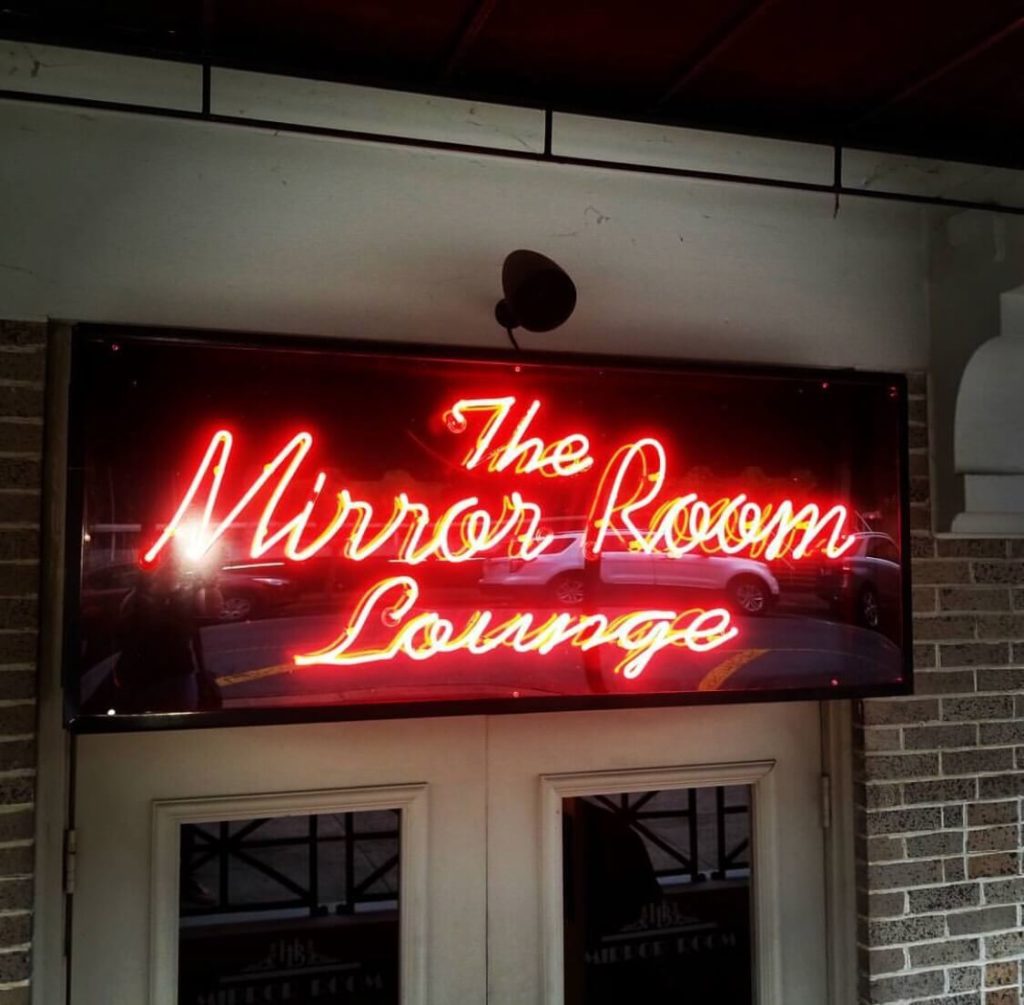 t is a place where people can come to relax and socialize and have a quiet evening. It is a first-class, relaxed atmosphere with no loud music. It is the perfect place for before dinner drinks or a nice nightcap. The Mirror Room features specialty hand-crafted cocktails. They take pride in featuring local beers as well as domestic and import. An extensive wine list is on hand as you listen to the live entertainment in the lounge.
The Bentley Room dining specializes in hand-crafted dishes using local ingredients. These offerings allow you to have a dish prepared to your specifications and needs. Breakfast, brunch, lunch and dinner are offered in the Bentley Room. The Bentley Room's culinary team is born, raised and trained in Louisiana under the leadership of Chef Jessica Wilkinson.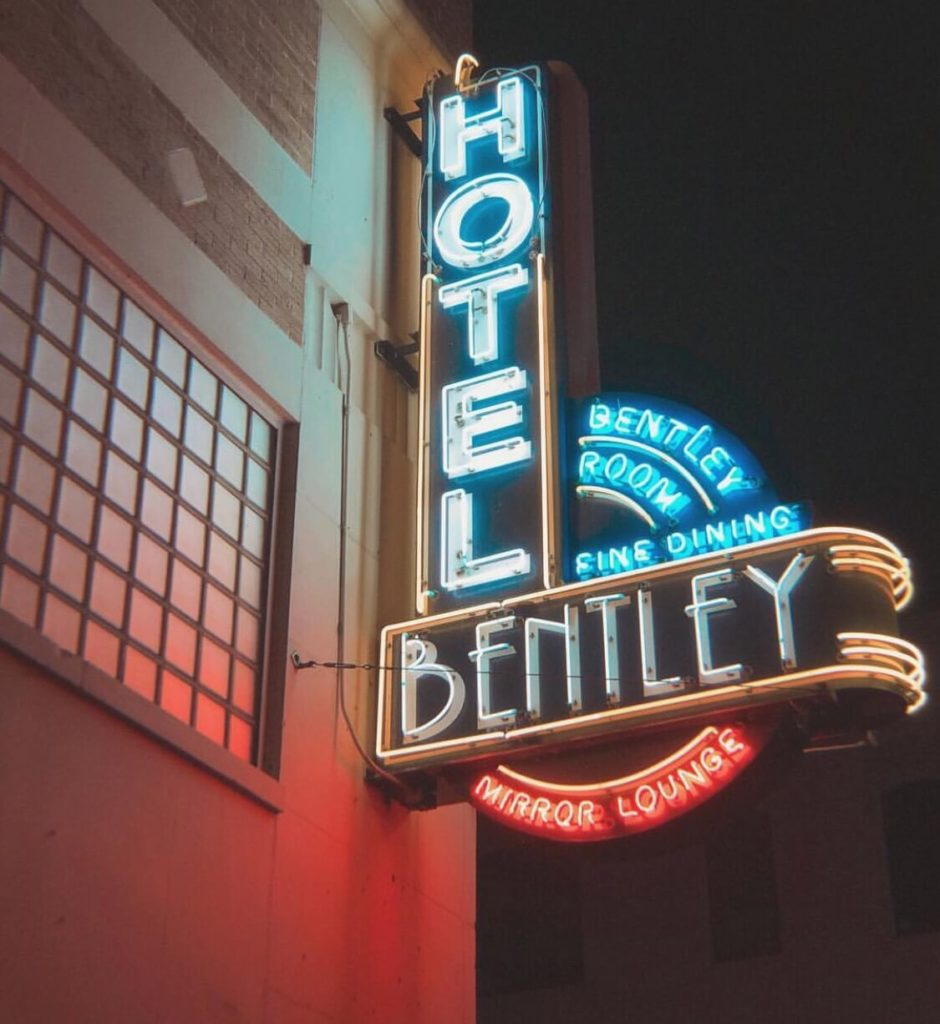 The Boudin Omelet or the Pulled Pork and Blueberry Pancakes with maple glaze are highly recommended on the innovative brunch menu. Moving onto the lunch menu, you might want to allow your taste buds to experience the Seared Duck Salad with a bed of spring mix, strawberries, pecans and goat cheese with seared duck tossed in pepper jelly. Looking for something heartier, you might want to try the Alligator Po-boy on New Orleans French bread with a side of poppy-seed coleslaw. Dinner is fitting as well with a Red River Ribeye topped with crawfish, shrimp, and an artichoke cream sauce. It pairs well with a side of crawfish macaroni and cheese or stewed okra and tomato with sausage. Whatever time of day or night you chose to dine, you will not be disappointed.
If you are looking to escape for the weekend without having to journey too far, the Hotel Bentley possesses the charm of New Orleans with a European flair. It is Southern hospitality at its finest. The Hotel Bentley ranks highly among the great historic landmarks and hotels in Louisiana. To stay and dine there is a great escape from the reality of life. It's the perfect way to experience a step back into time with all of today's modern conveniences. Once you check in, you may never want to leave.
---
Clinton Whitney Downing is a man of many talents. He resides in his hometown of Monroe. He is a writer, floral designer, interior decorator, historical preservationist and fashion designer. After much travel, he has returned to his southern roots and his love of Louisiana. He is devoted to his community, lending his talents to various charity organizations. Much of his enjoyment in his life comes from spending time with his two rescue puppies, Cookie and Cooper.