The Rural Practitioner of the Year recognizes a direct healthcare clinical provider for their leadership in delivering health services to rural populations. Factors taken into consideration for this honor include providing outstanding care, involvement in the community, and lasting contributions to the healthcare system. 
In grateful appreciation and distinguished recognition of her hard work, devotion and commitment to rural healthcare, the Louisiana Rural Health Association is honored to recognize Mary Lynette Wade as the 2019 Rural Practitioner of the Year.
Lynette Wade was born in Downsville. She is married to Percy Wade Jr. They own a cattle farm north of Farmerville. The couple have three children, eleven grandchildren, and five great-grandchildren. In her spare time, she enjoys being with family, reading and traveling.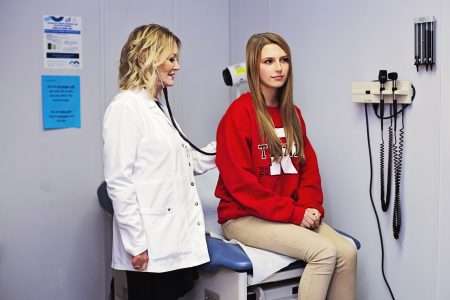 Lynette is an Advanced Practice Nurse Practitioner (APNP) at Union General Hospital's Rural Health Clinic. She began her career at Union General Hospital in 1979 as an RN Charge Nurse, Director of Quality Assurance, Director of Operating Room and Director of Nursing. 
According to those who work with and around her, Lynette is compassionate and caring and has a ferocious advocacy for all of her patients. They can attest to the fact that her work ethic is "beyond the normal human." She has been in demand for the past 19 years that she's provided care at Union General Hospital's Rural Health Clinic. She is loved by all her patients and is often booked two weeks in advance. Everybody wants to be seen by Mrs. Wade.
Lynette walks the walk and talks the talk as a caregiver. On one occasion, she marshaled the forces of many others to assist a family in severe need. When Lynette discovered that a young patient of hers was living in extreme poverty, with no electricity and in a dilapidated house, Lynette, with the help of her family and friends, found a clean and safe home for the child and her grandmother. This is just one example of Lynette's compassion that goes above and beyond.
Understandably, as her reputation has grown, Lynette has been approached by many young nurses to be their preceptor while they achieve their APRN status. As a result, the clinic now has contracts with four universities for her to mentor and train these students. 
Over the years, Lynette has been an active participant in numerous community, civic events, and health fairs. She has participated in women's breast health awareness, a national heart risk study and has provided education to the public.