Are you looking for a new and captivating read to dive into?
Our list includes the most anticipated books of 2023. We found them all fully engaging and impossible to put down. From fiction, biographies, and thrillers to motivational self-help books, these new releases should be on every book lover's to-be-read list.
If you're in the mood for thrilling suspense, "The Sanatorium" by Sarah Pearse is a fast-paced novel that will keep you on the edge of your seat. Set in a luxurious ski resort, a group of friends reunites for a winter retreat. When one of them goes missing, the others begin to suspect that there may be something disturbing going on at the resort. As they investigate, they discover a grim history and a secret that threatens to destroy the bonds of their friendships.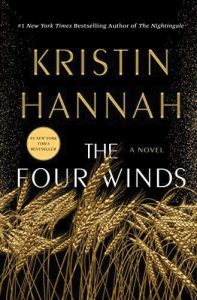 This historical fiction novel is set during the Great Depression. It follows the story of a young lady who is driven to travel to California, leaving her home in Texas. Along the way, she endures trials while finding relationships that tremendously alter her life and path. "The Four Winds" by Kristin Hannah is a brilliantly written and emotionally compelling read for lovers of historical fiction.
If you're a fan of literary fiction, this Pulitzer Prize-winning novel is a must-read.  Following the lives of nine individuals whose paths overlap with trees and forests in various ways. Each personality brings a distinct perspective to the story, from a Vietnam veteran turned activist to a young scientist studying the forest canopy. As their lives crisscross and connect, they come to appreciate the vital role trees play in our world. "The Overstory" by Richard Powers is a beautifully written and thought-provoking exploration of the natural world. It's a timely reminder of the importance of preserving our planet and will leave a lasting impression on readers.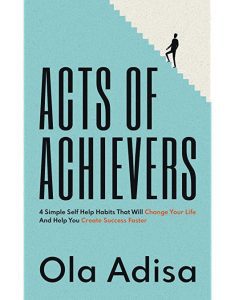 Have you ever admired the success of others? Do you want to achieve your goals faster? "Acts of Achievers" by Ola Adisa is for everyone who struggles with self-doubt. You may be unhappy with where you are and have yet to achieve your dreams. Some may think they don't have what it takes, that achieving their goals is too daunting, or believe they don't possess enough natural talent. Do you struggle with past failures or fear of change? Maybe you think success is a matter of luck, that because you were not born with a silver spoon in your mouth, you do not have the same opportunities as others. The list goes on and on.
This book will teach you the skills, outcomes, and practices that will lead to your ultimate goal of finding your direction in life. It is not some rambling generalized do-it-yourself guide that leads nowhere. The author presents the information in a way that makes sense and is easy to apply to your life.
In this New York Times bestseller, author Shonda Rhimes, the creator of "Grey's Anatomy," "Scandal," and an executive producer of "Bridgerton," shares how saying yes for an entire year changed her life. If that sounds familiar, this self-help book is akin to a real-life version of the movie "Yes Man."
In, "Year of Yes," Rhimes shares stories about her introverted personality, history of panic attacks, and her pattern of saying no in this raw memoir. She challenged herself to say yes to everything that scared her for one year.
According to the Chicago Tribune, Rhimes' memoir "can help motivate even the most determined homebody to get out and try something new." If you want to challenge yourself, open yourself up to new opportunities, and get out of your comfort zone, this might be the push you need.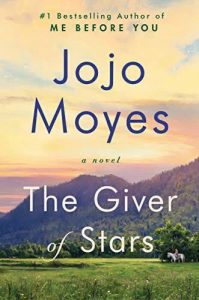 This historical fiction novel, set in the 1930s, follows the story of a group of women who become traveling library workers in rural Kentucky. They confront their personal obstacles and find power through friendships as they deliver books and knowledge to remote communities. "The Giver of Stars" by Jojo Moyes is a touching and inspiring tale that will leave you delighted from cover to cover.
This story of a woman who is found guilty of killing her husband but refuses to speak about the crime will increase your heart rate with every page of this psychological thriller. A forensic psychotherapist is brought in to try and discover the truth. As he investigates further, he uncovers that nothing is as it seems. "The Silent Patient" by Alex Michaelides is riveting and filled with highly unexpected twists and turns.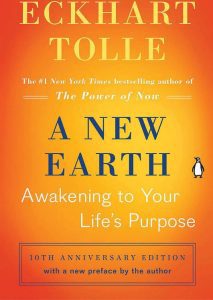 With his bestselling spiritual guide "The Power of Now," Eckhart Tolle inspired millions of readers to discover the freedom and joy of a life lived. In "A New Earth," Tolle expands on these powerful ideas to show how transcending our ego-based state of consciousness is essential to personal happiness and the key to ending conflict and suffering throughout the world. "A New Earth" has been written as a traditional narrative, offering anecdotes and philosophies in a way that is accessible to all. Illuminating, enlightening, and uplifting, "A New Earth" is a profoundly spiritual manifesto for a better way of life.
A young woman's past and present collide when she brings her white fiancé home to meet her Chinese immigrant parents in this vibrant debut from an exciting new voice in fiction.
As soon as high school ended, Audrey Zhou left Hickory Grove, the tiny central Illinois town where she grew up, and she never looked back. She moved to New York City and became the person she always wanted to be, complete with a high-paying, high-pressure job and a seemingly faultless fiancé.
Over the course of one disastrous week, Audrey is forced to confront the past and consider if her new life is really the one she wants. "Central Places" is a colorful, emotional journey that keeps the reader connected through every chapter.