Congratulations to the nominees and winners of Lola Magazine's 2020 Made in Louisiana Awards! 
We want to honor and celebrate all the talent that breeds in our great state of Louisiana. Creative crafters, small-business owners, and entrepreneurs need our love and support in these uncertain times more than ever. You sent in your favorites and our panel of local judges selected this year's winners. We were blown away with the fantastic talent and craftsmanship in our area.  From the most perfect bloody-mary mix to handcrafted copper lighting, we have a category for all things Louisiana made and we are proud to present the 2020 Made In Louisiana Award Winners. 
Cheers to the artisans that make Louisiana full of beauty, culture, and fun!
OUR ESTEEMED JUDGES
CURTIS R. JOSEPH, JR. is a Partner in the Shreveport law firm, Winchell & Joseph, L.L.C. where he handles defense, as well as plaintiff-oriented litigation. Joseph attended Washington & Lee University in Lexington, Virginia, where he obtained a B. A. in Mass Communications in 1993 and his Juris Doctorate in 1996. While at W&L, he performed clinical work, focusing on post-conviction relief, with the inmates of the Federal Women¹s Prison Camp in Alderson, West Virginia. Joseph has taught at Bishop Perry Middle School in New Orleans and has been a founder, member, and leader of numerous organizations and boards. A devoted husband and father, Joseph enjoys spending free time with his family and playing drums at local jazz and blues joints.
KATY LARSEN is the owner of the Agora Borealis, an artist marketplace in downtown Shreveport. Originally from the Dallas metroplex, she received her BFA from Louisiana Tech University in Interior Design. Larsen currently manages her store, volunteers her time to specific projects, collaborates on multiple events and spends time with her daughter and husband attending local events, restaurants and shops. Larsen has produced six fashion shows (including Fashion Project and Fashion Prize), eight festivals (including Cirque du Lake) and was Captain 22 for the Krewe of Highland. She is also a set producer, event planner and manager, mentor and leader, actress and model, public speaker, art curator and board member of numerous non-profits and committees. 
SAM ORTIZ is a Licensed Master Social Worker at The Philadelphia Center in Shreveport, LA, an organization whose mission is to empower those living with HIV, to eliminate new HIV transmissions and to enhance community wellness. A proud graduate of Louisiana State University in Shreveport, Ortiz went on to earn a master's degree from Grambling State University. She is passionate about cultivating and diversifying the Shreveport/Bossier City area and is an advocate for the LGBTQ+ community. Sam and her wife Nicole are dedicated to raising awareness, raising funds and raising expectations in their community. Sam encourages everyone to "support local, support 318"!
CATEGORY: HOME FLAIR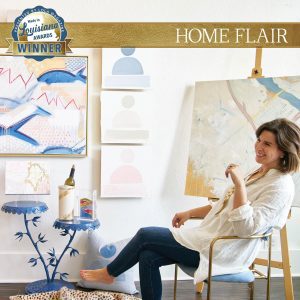 From porch swings to barware, stunning lighting to rustic farm tables and funky floor coverings to fresh garden designs, this category is all about who is making the latest, locally-made must-have looks for your home. 
WINNER: Emily Pullin Artwork


Emily Pullin brings a unique artistic flair to each of her original pieces. She works primarily in acrylic and mixed media to create a contrast between architectural lines and shapes with a more organic flow.  She perfects a balance of rigid lines among layers of loose marks and color.  Her abstracted geographical maps deliver sentimental value in a stunning artistic display that will become a conversation piece in any home.  Emily created E.Pullinart+home: so everyone can display affordable art with a purpose.  When you purchase an Emily Pullinart+home piece, you are not only getting an original piece of artwork, but also a USABLE home accessory. Emily is a co-owner of Downtown Ruston's, The Collective: art+gifts+paper and an art teacher at Cedar Creek School.
Epullinartwork.com
The Collective: 103 N Trenton Street,  Ruston
CATEGORY: EATS & TREATS
Pickle jelly, slap-your-mama praline pie, venison jerky, artisanal cheeses, smoked meats and other delectable eats. Louisiana knows food, so it's easy to lick your lips while keeping it local. Hungry yet?
WINNER: Lowder Baking Company


In January 2019, Sarah and Preston Lowder opened the Lowder Baking Company, which has quickly become a distinct and delicious asset to the Shreveport community. Offering high-quality baked goods and an always-expanding product line, Lowder Baking Company has attracted a host of fans – especially when it comes to their indulge-worthy bear claws. Made with Louisiana pecans and an over-the-top flavor, this pastry is the perfect combination of cinnamon, sugar, pecans and oh-so-fluffy dough.




lowderbaking.com
CATEGORY: BEYOND THE BAR
There's more to the Louisiana beverage scene than mint juleps and hurricanes. Think about the clinking ice of Southern sweet teas, the aroma of robust local coffee and the tang of fresh-pressed juices. Ahhh, that's nice.
WINNER: Railway Coffee


Truly great coffee shops combine top-notch brews with bucketloads of local charm and personality, just like Railway Coffee in Ruston. With three locations offering warm drinks and cool merchandise, an independent coffee haven is just what this small college town needed. Senior roaster Andrew is a graduate of the Academy of Coffee Excellence and pursues the highest yield of flavor and character from every small batch of roasted coffee. He is a true devotee to the highest quality, which comes through with every steaming cup of Railway Coffee.




Railwaycoffee.com
CATEGORY: SOUTHERN STYLE SETTER
Calling all style setters of locally made hair ties, jewelry, scarves, purses, hats, belts or bowties. We scoured the sartorial scene for creators of the pieces that make you the best-dressed guest at any Southern soirée.
WINNER #1: Breck & Vale Clothing Co.


The groovy vintage t-shirts, hats, jewelry, women's clothes and upcycled accessories from Breck & Vale Clothing Co. represent more than savvy style. The business was born when Valerie Owens and her family spent four months in Memphis while her son, Breck, was undergoing cancer treatments at St. Jude. Their daughter, Vale, was born while they were there. Valerie noticed many of the families she met had made t-shirts to inspire their kids and other patients on their healing journey. She took this idea to heart and brought it home to Louisiana.




Bvclothingco.com
WINNER #2: Allison Rhymes Jewelry
Allison lives by the motto "the world is your oyster," and she's also turned it into a booming business. Allison's jewelry can be spotted all over the 318 by its telltale pairing of oyster shells with unique, feminine materials and designs. Her wearable works of art are simple and Southern and fabulous. Customers also love how her well-made pieces are durable for everyday wear yet also light and comfortable. Allison's jewelry is the perfect gift for friends who like to support local makers and who love to receive compliments.
facebook.com/artbyallisonrhymes
CATEGORY: CRAFTED BY HAND
Quilters, potters, stationers, basket weavers, candle and soap makers, oh my! These creative crafters produce handiwork that catches the eye, comes straight from the heart and boasts a big dash of character. 
WINNER: Magnolia Creative Co.
Most Louisiana natives have probably seen Emily's artwork in a shop or a friend's home by now. Her whimsical and recognizable style combines bright colors and Louisiana hallmarks in deceptively simple designs. She'll paint on anything that stays still long enough – pottery, tea towels, calendars and more. Emily somehow finds time to manage her thriving business, teach art full-time to talented kids and show her work at the Revel, Les Boutiques, and various other year-round festivals and events. If you haven't encountered her art yet, you will soon!
magnoliacreativeco.com
CATEGORY: OUTDOOR & MORE
With advances in modern-day manufacturing, welding has almost become a lost art. From signage to custom lighting, welding is a meticulous, artisan trade that is well-deserving of admiration.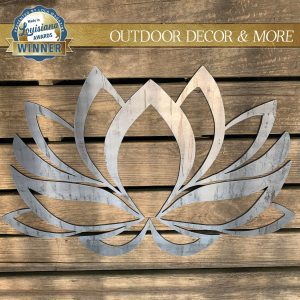 WINNER #1: Black Sheep Concepts
Jake Shaver is a welder, but he'll tell you he stacks dimes because he's extremely picky about what he's welding, and it should look as seamless as a stack of dimes lying on their side. That's a maker. Whether it's handcrafted gates and fences, custom art pieces or team pride, each job is unique, and each customer deserves something special. Jake can make just about anything out of metal and wood and loves a challenge. If you've got a creative idea that you just can't shake, meet your new custom welder.
Facebook.com/blacksheepconcept
WINNER #2: Hart Designs
Hart Designs offers superior quality and specializes in handcrafted copper lanterns and wrought iron staircases and railings. Chandeliers, sconces, and custom residential or commercial lighting projects also give Hart Designs an opportunity to shine and to elevate the everyday. Each piece is handcrafted in Ruston using the finest materials and employing the most talented artisans available. From farmhouse entryways to corporate boardrooms, Hart Designs lighting and ironwork gets noticed for all of the right reasons.
Hart-designs.com
CATEGORY: CHEERS
The criteria for this category is pretty simple – we want the best booze! Many toast-worthy vineyards, distillers, master brewers and cocktail mixers hail from the home of letting the good times roll. Cheers to this year's winner!
WINNER: Kaybaby's
Patrons agree that Kaybaby's makes THE best smoked Bloody Mary mix, oyster crackers, and rice that you will ever eat or drink! Kay is a self-made businesswoman who has become such a fixture in Ruston that you can't go to a party there without one of her products popping up on the menu. Not only is she an incredible cook, but Kay is also the perfect mix of sweet and sassy, which shines through in her products. Married to the mayor, Kay has made Ruston her home, and residents couldn't be more thrilled to continue enjoying the spice she brings with her.
kaybabys.com
RUNNER-UPS:
Mallory Patterson Design Mallory Patterson Designs are cute, custom and convey a
sense of playful charm. She adds her artistry to cups, accessories and any paper good you can imagine! Instagram @mallorypattersondesigns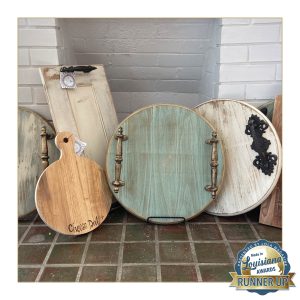 Tribe Gypsy This mother-daughter team knows how to sling some paint and spin a lazy Susan. They offer handcrafted, hand-painted lazy Susans, cheese/charcuterie trays and serving pieces. Facebook  @tribegypsy05, instagram  @tribegypsy05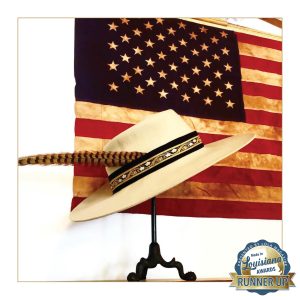 Caddo Brothers Using age-old methods, this gentleman's brand offers a premier selection of locally made hats. These wearable conversation starters are customizable, steam-fitted and hand-shaped to match your style. Facebook  @caddobros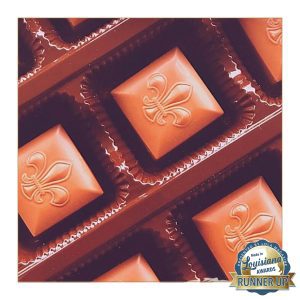 ChezSlaughter Chocolate Jeff is a certified chocolatier who makes European-style chocolate bars and bon bons using premium Belgian chocolate. He also offers workshops, tasting parties and a summer program for children. chezslaughterchocolate.com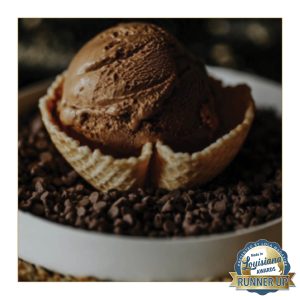 Sweetport Sweetport strives to create unique, homemade ice cream flavors. They handmake every batch with local, fresh ingredients, and each flavor is named for a local spot or attraction in their part of Louisiana.  Sweetporticecream.com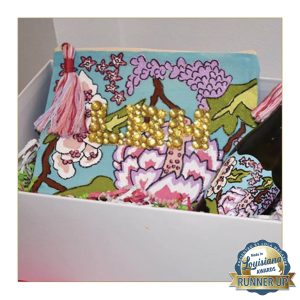 So Much Fun Design Camille creates one-of-a-kind wearable art. Everything she makes is bright, cheerful and made to order, including hand-painted gifts and accessories for graduation, bridesmaids, beach parties and more.  somuchfundesign.com