Who: Highland Studio Open Tour Sundays
What: HOSTS After Dark!
When: March 8th from 4:30 p.m. to 8:30 p.m.
Where: 1529 Texas Ave, Shreveport, LA 71103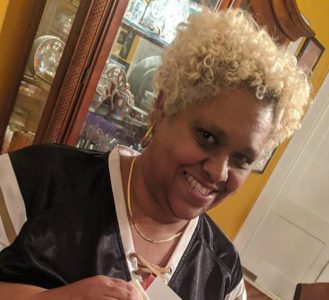 Highland Open Studio Tours Sunday was inaugurated in May 2013 by pioneers Su Stella and Curt Harville. At the time, opportunities for local artists to showcase their latest work in the Shreveport/Bossier were rare and sporadic. HOSTS was the only reoccurring monthly art event. Several artists in the Highland Historic District would open their home studios and have two to five artists set up their latest projects for the public to come in and connect with. Stella and Harville relocated in 2017 and Karen La Beau began coordinating the event with the assistance of Kathryn Usher at that time. Usher assisted with HOSTS for two years.
Today, there are many art events and opportunities in Shreveport/Bossier so HOSTS has scaled back to a quarterly occurrence on the 2nd Sunday of each season, taking place from noon to 4 p.m.
This year, HOSTS is kicking off this season with a different spin. On March 8th, HOSTS After Dark! will be unveiled and will take place at Eleven Events from 4:30 p.m. to 8:30 p.m. There will be at least 20 vendors and artists will be set up.
The remaining HOSTS for the year will occur on June 17th, September 13th and December 13 and will follow the normal format of artists set up in their home studios in the Highland neighborhood.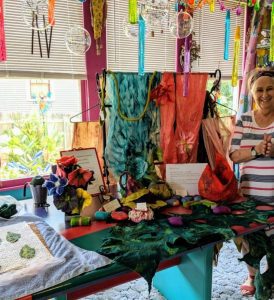 Karen LaBeau works hard on a budget of zero to keep the tour exciting and interesting. "It really does take a village. Lynn Laird, Christina Francis and Tori Ladd assist with getting the press releases out. Marci Gatlin Hicks is our graphics designer and so many others assist behind the scenes," says La Beau.
La Beau is a noted collectible artist through the Shreveport Arts Council as well as a past recipient of the SRAC fellowship grant. Recently, she won the Love Shreveport award. "Keeping HOSTS going can be a challenge. However, I have a commitment to continue to assist the art community in Shreveport with growth," La Beau said. Originally from New Orleans, La Beau moved to Shreveport over fourteen years ago and has been working as a professional artist for the past twelve years.
If you have never attended the Highland Open Studio Tours, you are invited to visit to join us and engage with some of Shreveport's best artists and greatest talents.