It's Permanent and Anna Stephens work together by creating a plan for you to turn the look you have into the look you want. A combination of Botox, dermal fillers, superiorly formatted skin care products, and skin lift & tight procedures really can take years off of your appearance without surgery.
Fillers are NOT JUST For Lips & Wrinkles!
Dermal fillers are primarily used to fill lines and wrinkles in the face, but fillers are not just for lips and filling in the lines and wrinkles anymore. Yes, most women want a youthful appearance and minimal wrinkles on the face, but what about your chest and hands? We often forget the importance of treating these areas, too. 
Fillers like Voluma can also be used in the hands to volumize and help the appearance of aging skin. 
Juvederm Voluma XC is used to "lift" your cheek area, an area that flattens and loses volume as we age. These treatments paired with Botox and other fillers (Juvederm XC) can not only reduce lines in the face, but provide a full facial, hand and chest rejuvenation that can last up to year. Don't you want your hands and chest to look as young and refreshed as your face?
Yes, it is possible to Tighten and Lift your skin without a Facelift!
If you find yourself gently pulling back skin on your face when you look in the mirror and wishing it would stay there, Laser Skin Tight may be right for you.
Laser Skin Tight by Novalis Medical is designed for deep dermal skin tightening and rejuvenation. If you are bothered by lax, sagging skin on the face, neck, or body, Skin Tight can temporarily halt this process and restore a firmer, smoother, lifted appearance with almost no downtime.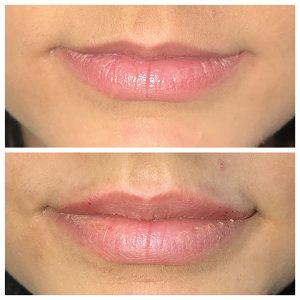 Results are usually seen after the first treatment and gradually improve with each treatment for six months or longer after the final treatment. Results can last up to two+ years.
When you choose It's Permanent and Anna Stephens Aesthetics to provide your aesthetic care, you will always be treated with the utmost respect. You'll have an opportunity to tell us what you want, and we will listen! We will make recommendations and give you options, but the decision is always yours.