Barbara Sugar: A Tribute to Celebrate a Life Well Lived
Loss is a state of missing what once was and we are here to celebrate the beautiful life that was Barbara Sugar, and to acknowledge that we will never again experience the brilliance in which she lived it.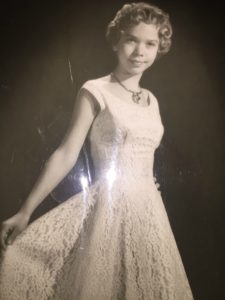 Her children, Melissa and Ashley, her beloved grandchildren, her devoted sisters and the multitude of those who called her friend experienced first-hand the magnificence of Barbara's love and the unique way she expressed it. Indeed, she was special. Each of us has our own stories that we will keep always and on occasions, share with others. She will live on in our retellings of the great and original person that she was.
Our stories, as entertaining and special as they may be, will never be articulated to fully express who she was to those who did not know her: The uniqueness that was Mrs. Sugar. To others she was a dazzling woman who wore designer clothes and stunning jewelry as if it was tailored made just for her. Most have never seen a walking spectacle who would stop and then make the most inappropriate statement as if she just were giving directions. You never knew if it was a deliberate set up for a Candid Camera show, or if it was just what it was, a woman who never met a stranger and who just wanted to know your opinion and thought. If she had a question to ask, rest assured, it was asked.
She was a sponge for knowledge and had her own special way of explaining what she knew; she entertained you. You may also have need of the decoded handbook to know what she actually meant to say. WD40 was a tax return. ADVD was Attention Deficit Disorder.  Zantac, well, she actually meant Xanax, and Crick was meant for those she thought were on Crack. Yes, she had her own language and we were uneducated until we got to know her and the Barbara Sugar Style.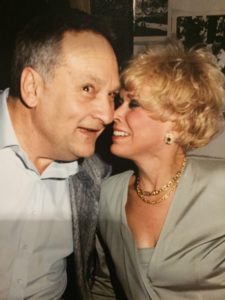 If you knew her, intimately knew her, then your life was sweeter for it – Sugar Sweet. And, I knew her. I knew her heart and she knew mine. She was my best friend, my confidant, the one who since my own mother died, looked at me adoringly, and I her.
I am told by my faith to not put up my treasures in this earthly world for one day all of this will end. I am told to put my treasures up in Heaven so they will be safe for all eternity. Well, one of my greatest treasures is now in Heaven because we talked about Jesus and about Him being her Lord and Savior.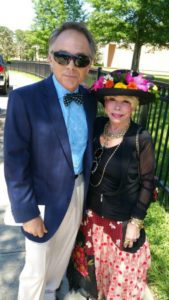 Barbara had concerns that her choice of colorful words of expression might keep her on this side of the pearly gates, but I assured her that He knew her heart just as we do and that her mouth probably would be washed clean, and the angels would definitely have their task ahead in teaching her a more angelic way of expressing her thoughts. Barbara,  may your wings have sparkles and your halo have lights as you continue on your journey with the knack of never meeting a stranger as you walk the Halls of Heaven with your beloved Alan. Godspeed my dearest of dears, know that you were – are and will always be – loved.
I am Hugh Johnson and yesterday my heart was broken. Today we celebrate her life and tomorrow we will see each other again with great joy.
Please raise your glass: Twinkle Twinkle Little Star, only Our Lord knows which one you are. Shining brightly like a diamond in the sky, you beautiful, beautiful little star… Barbara Ann Sugar.