Have you ever struggled with finding your purpose in life? I did most of my adult life. I was involved in a mentally and emotionally abusive relationship that left me feeling unworthy, depressed and lonely.
You see, the problem with the trials I faced over a 14-year period was I never searched for the Lord. In 2015, I was unemployed; the job I had left to pursue the job "I" wanted didn't work out. I began to go to Christ Fit Gym every day. The more I was learning about God, the more I realized how broken and lost I really was. I was talking to a friend and asking her why can't I find my purpose? Her response to me was, "Are you reading the Bible and seeking the Lord every day?" My response was, "No, I am not." On that day I decided to surrender my life to Christ and really seek him. WOW, is all I can say. "Take delight in the Lord and He will give you the desires of your heart." Psalm 37:4.
Over the past three years, I have found abundant life, purpose, joy, love and much more. My family and I joined Cypress Baptist Church and continued to go to Christ Fit gym almost six days a week. Back in May I was able to serve with Men of Courage, at a Block Party, and I had a friend, who is a single mom. Experiencing and listening to her reminded me of the days when I was a single mom and struggled financially and emotionally. I began to feel a tug on my heart; God was telling me to do something for women. So, I began to pray for God to reveal to me what He wanted me to do. Over the next few days he put these verses in my life, "Let us think of ways to motivate one another to acts of love and good works," Hebrews 10:24, and "Perhaps this is the moment for which you have been created," Esther 4:14.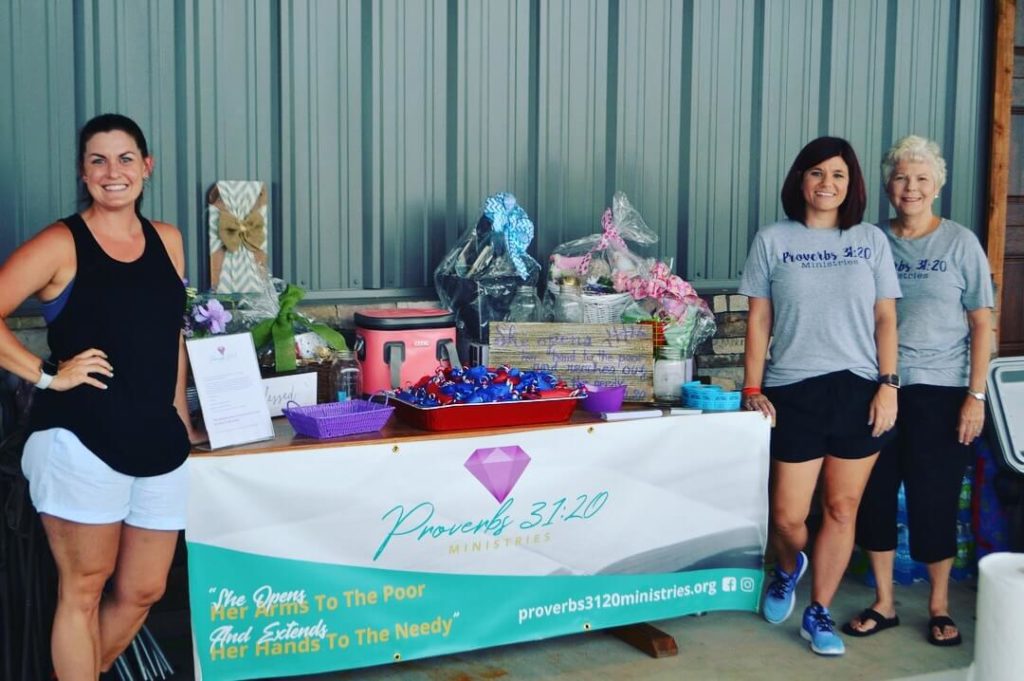 I had also taken a spiritual talents/gifts questionnaire in a Bible study and in Sunday School, and God showed me that the talents/gifts he has given me are hospitality, serving, giving and discernment. God is so good ALL the time. God told me to start Proverbs 31:20 Ministries. "She opens her arms to poor and extends her hands to the needy," Proverbs 31:20.
This ministry is a nonprofit 501 (c)3 organization that provides free services to single women/single moms. As of right now, the ministry has a construction company, plumber, HVAC, car mechanic, a doctor, a dentist, a personal trainer, Christ Fit Gym, assistance with electric and water bills, yard work and much more. Proverbs 31:20 Ministries runs off donations, and every donation is tax deductible.
If you would like to talk or give, please visit the website www.proverbs3120ministries.org or give me a call.
Simply Chic in Shreveport will be having a fundraiser to support Proverbs 31:20 Ministries on Saturday, November 3, from 10 a.m. to 6:00 p.m. Please come out and see us. Don't wait one more day to surrender your life to Christ, the time is now. It will be the BEST decision you will ever make.